Between Mercury in Retrograde and the Great American Eclipse, everything has felt like a lot lately, hasn't it?
But despite the unprecedented number of tech issues I've run into over the past week, something that's been in sort supply for me all summer
I had a conversation with a friend on Friday, and we talked dating and business and everything in between, and as I explained to her what I did and with who, she was impressed. But then… I told her how much I've been charging.
She took my ass to town, because her and I both know that my Fixes are worth so. much. more.
I've been nervous about raising my prices because I don't want to price myself out of working with small business owners, but the reality is, when someone chooses to work with me, they are saving a MASSIVE amount of time and money. I do in a day what takes weeks to coordinate across copywriters, designers, and virtual assistants. I am a one-woman creative army.
And let's get fucking real. Getting an entire brand in a day? It's a big fucking deal. My work is top notch, and utilizes processes that streamline production, but never compromises artistic integrity
It's fast. And it's fucking outstanding.
I help people launch in a day in some instances. Like, holy shit. Why am I undervaluing my work so hard?
As you'll see below in my latest client round-up, my work is off the damn chain, folks.
That's why I can make the magic I can happen for you and your brand. A day with me is 6 weeks of designers and copywriters and wasted time. Take your pick. (My people sure did. I'm almost booked solid through September.)
I doubled my prices, updated the offer so it's even better, and holy shit, does it feel good. I'm excited to be at a point in my work that I can confidently raise prices because I know the offer is so valuable. And I'm grateful for all of the people who haven't been afraid to light a fire under me so that I finally did.
And as part of the next direction, in just a few short days thinkCHARM will be gone forever. It feels really good to let it go. Some experiments work and some don't, and even though I'm still paying off 15,000 in debt for my mistakes, I wouldn't trade the experience I've gained as a result. (Even though a lot of it sucked, and then I cried.)
In thinkCHARM's place… well, you'll just have to keep a look out to see. It's the culmination of all of my years of work, and I cannot wait to show it to you.
Turns out stripping away the inessential is always a good thing.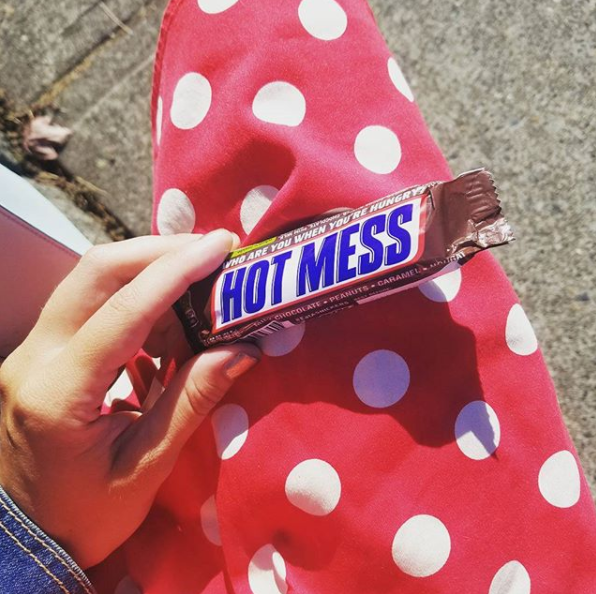 What's been Fixed lately
I wanted to showcase some of my favorite client projects as of late so you can see exactly what a Funnel Cake Fix looks like in action. (And lucky you, a lot of these women offer some incredible free content.) Enjoy!
*
Andrea Silver is a gifted life coach who helps women live Hell Yes lives. (Totally badass, right?) I had the honor of redoing her site copy to make it more fun and conversational. Check out her site here, and get her journal pages to start organizing your life in a way that makes a shocking amount of sense.
Susan Hyatt is my girl/work crush – and she just made her latest freebie available. I was lucky enough to get to design it (hellooooo dream client!). Check out Get Published! here, and start submitting your writing around the web.
Annie P. Kirk is a long-time client, a restorative garden designer helping you create outdoor spaces that fill your soul up and keep you happy and healthy. We created a stronger funnel sequence to guide you through little steps to start making your space work better for you.
Riyana Rose Sang is another client I've worked with over the years, and the depth of her work is stunning. This time around, she's offering Sweet Serenity – a course on herbalism designed to help you feel better.